U.S. & Canada orders only. Prices in CAD.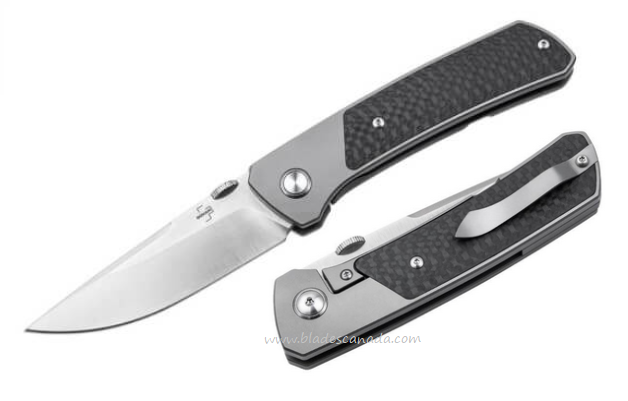 Boker Plus Conductor Framelock Folding Knife, CPM S35VN, Titanium/Carbon Fiber, 01BO514
Newsletter
Enter your email here to sign up for our newsletter. Keep up with all the latest news!


Holiday Shipping
HOLIDAY SHIPPING
Please see our "Shipping and Returns" section for more information. Orders placed December 22nd - 26th will not ship until Wednesday December 27th due to Canada Post holidays.

Shipping times may vary during this busy season. As always we will do our best to send parcels on their way as quickly as possible, however we encourage customers to order early to minimize the impact of any unexpected delays. We also ask (if possible) to place orders using PayPal cehckout option which helps reduce processing time.
During this time all orders will be shipped "do not safe drop" or with signature as required for insurance purposes. Due to increased volumes we may not be able to accommodate order changes and cancellations; you may be responsible for return shipping if we are not able to cancel an order before it ships. If you have an urgent matter, please call us at 604-875-1867. Emails may take 72 hours or more to receive a reply.

Approximate Delivery Times
The delivery times below are approximate; rural areas may take longer. You will receive an automated email from Canada Post with tracking information when your order is picked up. We cannot guarantee delivery times and are not responsible for shipping delays; please order early to ensure parcels arrive by the required date.

British Columbia (Lower Mainland): 2 business days
British Columbia (Regional): 3-5 business days
Alberta: 3-5 business days
Saskatchewan & Manitoba: 3-6 business days
Ontario & Quebec: 4-8 business days
Maritime Provinces: 4-11 business days
Yukon & Territories: 4-13 business days
United States: 5-10 business days. Customs delays may occur.
Our Facilities will be closed December 25th 2023 and January 1st 2024.