U.S. & Canada orders only. Prices in CAD.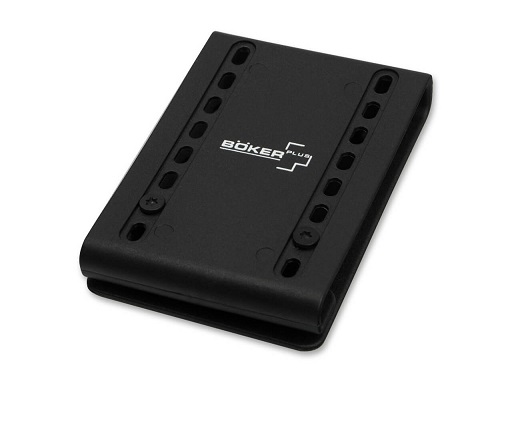 Boker Plus Large Belt Clip, 09BO555
Newsletter
Enter your email here to sign up for our newsletter. Keep up with all the latest news!


Conditions of Use
Conditions of Use

*Please note that we reserve the right to correct any errors on our web site. We always try to keep all information current and up to date, however from time-to-time manufacturer specifications can change without notice. All prices and specifications are subject to change. If it concerns an order, we will contact you before proceeding with the order.

RELEASE, ASSUMPTION OF RISK AND WAIVER OF LIABILITY AGREEMENT

Blades Canada Cutlery Corp. (Warriors and Wonders) accepts no liability or responsibility for item(s) purchased whether by mail, in person, telephone, through the internet or by any other means. The buyer warrants that he/she is in compliance with his/her Country/Provincial/State and local laws and is legally able to purchase and possess these items. Blades Canada Cutlery Corp. may not be held responsible for any non-compliance with these laws or misuse of the product.
Any order placed by any means is an agreement to these rules, regulations, and policies.

US ORDERS:
By placing an order from the United States of America, the buyer assumes responsibility for all taxes and duties associated with importing goods into their state of residence and assumes all risk should the goods be confiscated by customs. If products are seized or returned by customs, all shipping charges still apply and are the customer's responsibility.


TERMS AND CONDITIONS

YOU MUST BE 18 YEARS OF AGE OR OLDER TO PLACE AN ORDER OR MAKE A PURCHASE. This web site is intended for adult users only. Persons under the age of 18 are not permitted to use the commercial features of this web site or make purchases online or in-store.
By accessing this web site, you agree to all terms and conditions as well as return and shipping policies. Use of this site is governed by these terms and conditions without limitation, as well as all relevant applicable laws.
All logos and manufacturer names are registered trademarks of their respective owners. Blades Canada does not warrant or represent that use of displayed materials on the web site will not infringe on the rights of third parties not owned or affiliated with Blades Canada.
Blades Canada uses reasonable effort to keep all information on the web site up to date and correct, however Blades Canada makes no warranties, express or implied as to the accuracy of the information and reserves the right to make changes

.