U.S. & Canada orders only. Prices in CAD.

Newsletter
Enter your email here to sign up for our newsletter. Keep up with all the latest news!


Benchmade Custom Builder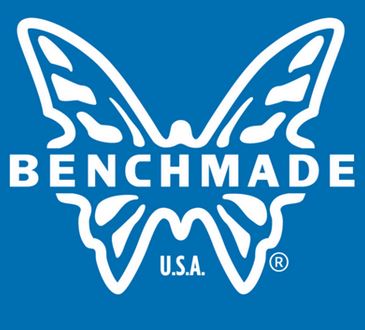 Benchmade Custom Knife Builder

We are happy to make select models of the Benchmade Knife Customization program available in Canada! Select your choice of steel, handle, clip, and colours for everything down to the screws.

Note: At this time we are only able to offer the Crooked River, Mini Crooked River, Bugout, Mini Bugout, Osborne and Mini Osborne. We are only able to ship to Canadian addresses.


1. To get started, head to Benchmade's customizer at the link below.

https://www.benchmade.com/collections/custom


2. Select your knife click Build Your Own and customize as desired. Click the 'Buy Now' button at the top right, read the terms, check the box and click Continue.


3. Click View All Selections to expand the details and take a screenshot.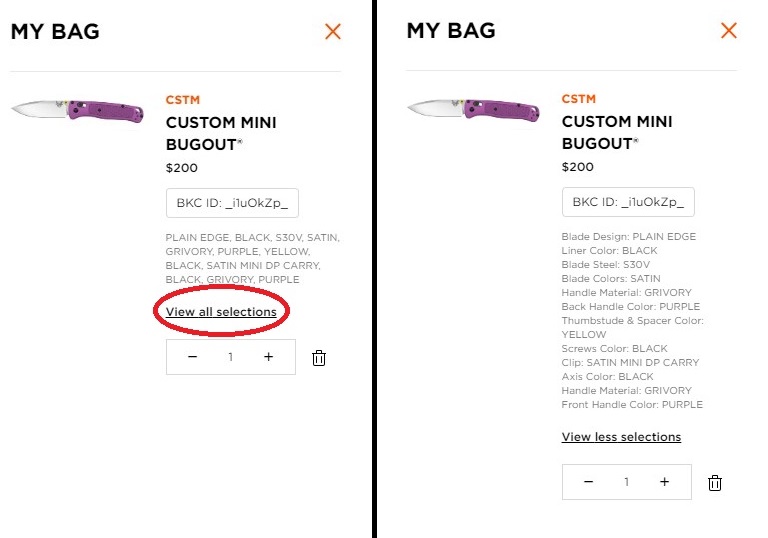 4. Email both screenshots to us at info@bladescanada.com. One of our sales staff will get in touch with you to arrange payment by phone or via PayPal invoice. Please include your delivery address for shipping and tax purposes.


Pricing will be Benchmade's listed price, converted to Canadian Dollars. You will receive a total (including tax and shipping) prior to finalizing the order.

Estimated lead times are generally 10-16 weeks, sales are final once payment has been made. If we are unable to complete your order due to unforseen circumstances (e.g. manufacturing interruption, customs issues) the order will be canceled and a full refund will be applied.


IMPORTANT: Please review your customization information before submitting your order as no changes can be made once the order is finalized. Check spelling, dates, names, and graphics carefully.

Benchmade guarantees the craftsmanship and quality of their products and that your tool will be customized as you ordered it.

We are unable to accept changes, returns or cancellations on customized knife products once an order has been submitted.

Customized knives can only be shipped within Canada.