U.S. & Canada orders only. Prices in CAD.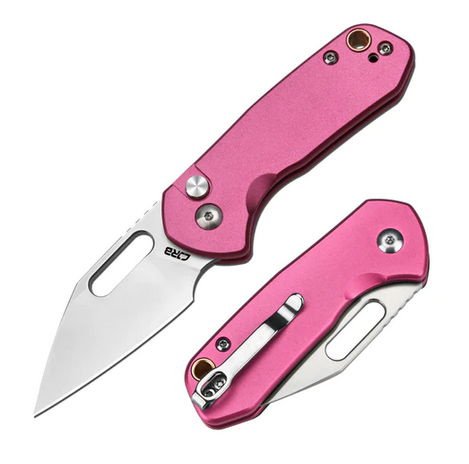 CJRB Mini Pyrite Button Lock Folding Knife, AR-RPM9, Aluminum Pink, J1933-PK
Newsletter
Enter your email here to sign up for our newsletter. Keep up with all the latest news!


Free Shipping Policy
Free Shipping

For domestic orders shipping within Canada, products designated 'Free Shipping' on the website will apply free shipping to your entire order. The $20 oversized fee for certain larger items will still apply. This will NOT be reflected in the 'Shipping Estimator' in your cart, but will apply during checkout prior to completing your order.

Returns

Shipping costs for returns and exchanges are still the responsibility of the customer with the exception of cases where an incorrect item has been shipped. If you are returning an item that generated free shipping for your order, a fee of $8 (BC), $10 (AB, SK, MB), or $12 (ON, QC, NL, NS, NB, PE, YT, NT, NU) will be subtracted from the refund or exchange to cover original shipping costs.

All returns must be approved with 14 days of reciept and must be in usued condition with original packaging as per our standard return policy seen [HERE]

Wholesale Customers

Free shipping does not apply to wholesale accounts. If a shipping fee is not applied to your cart, an accurate shipping fee will be added to your order manually or via paypal invoice .